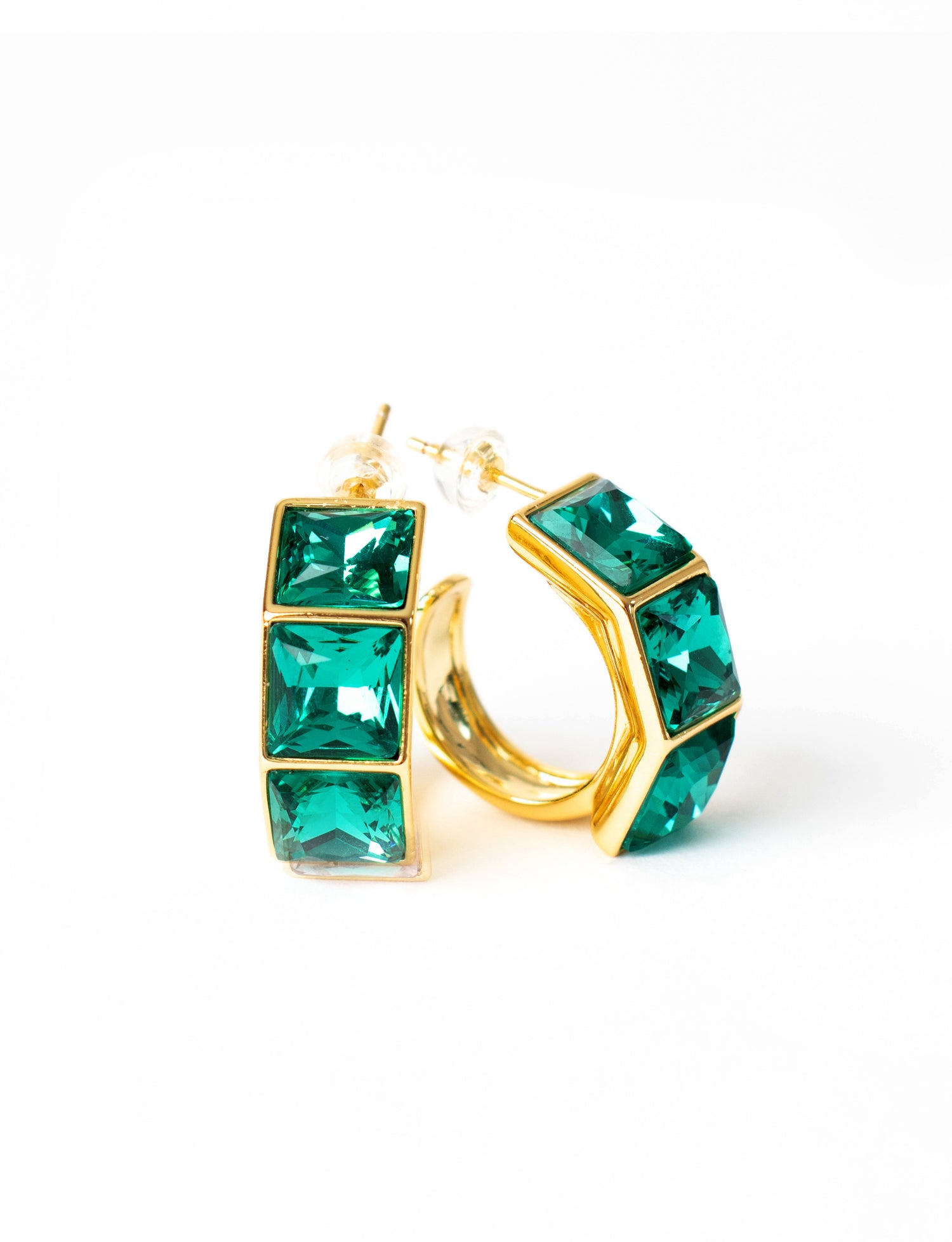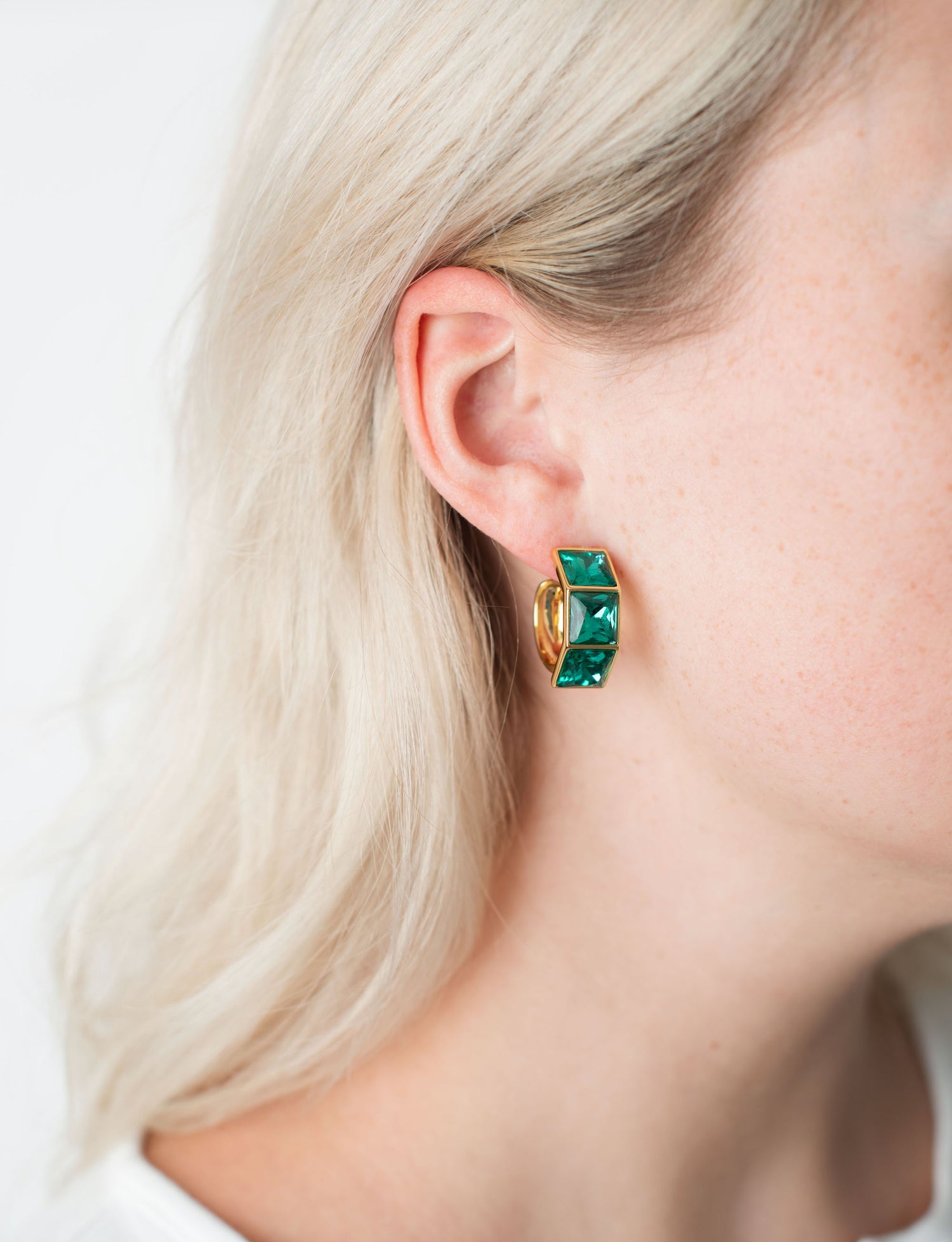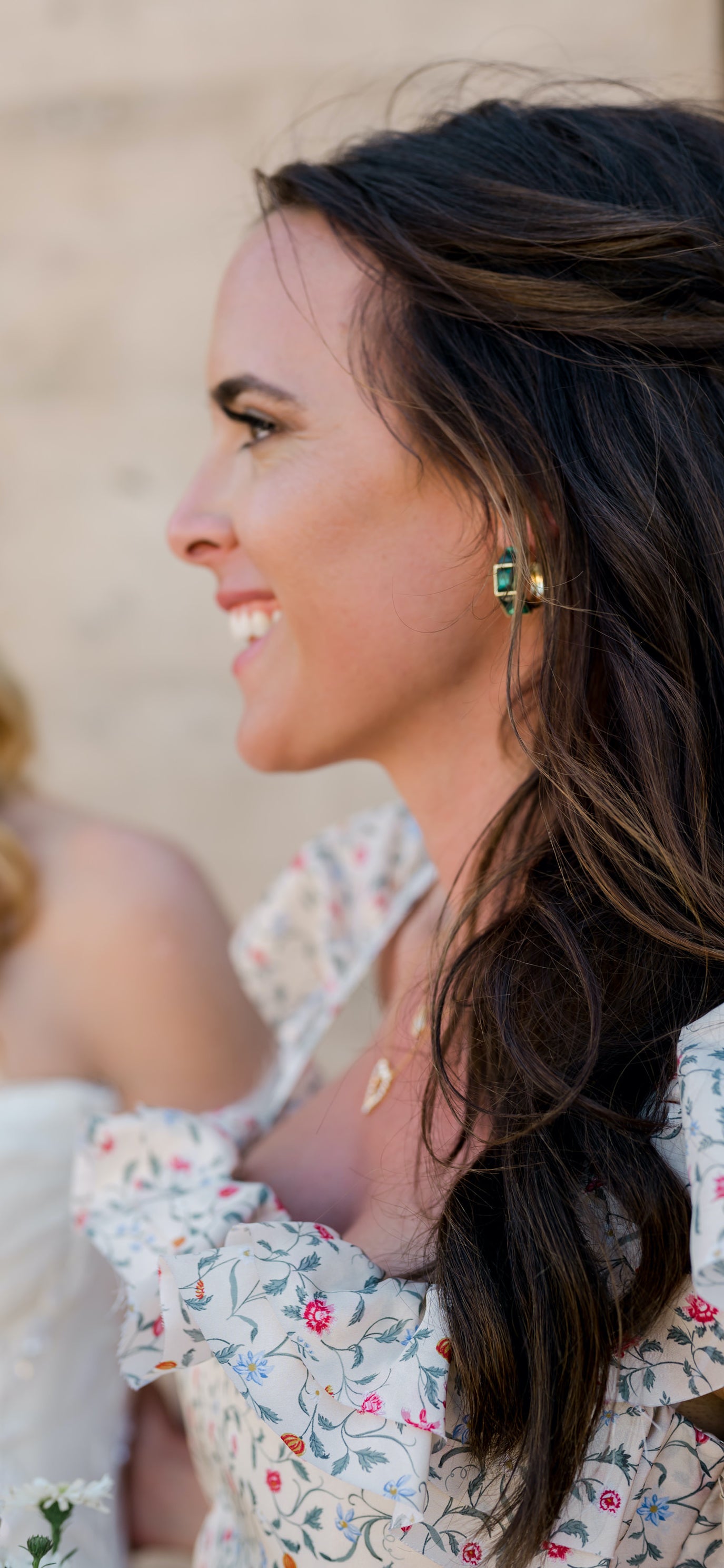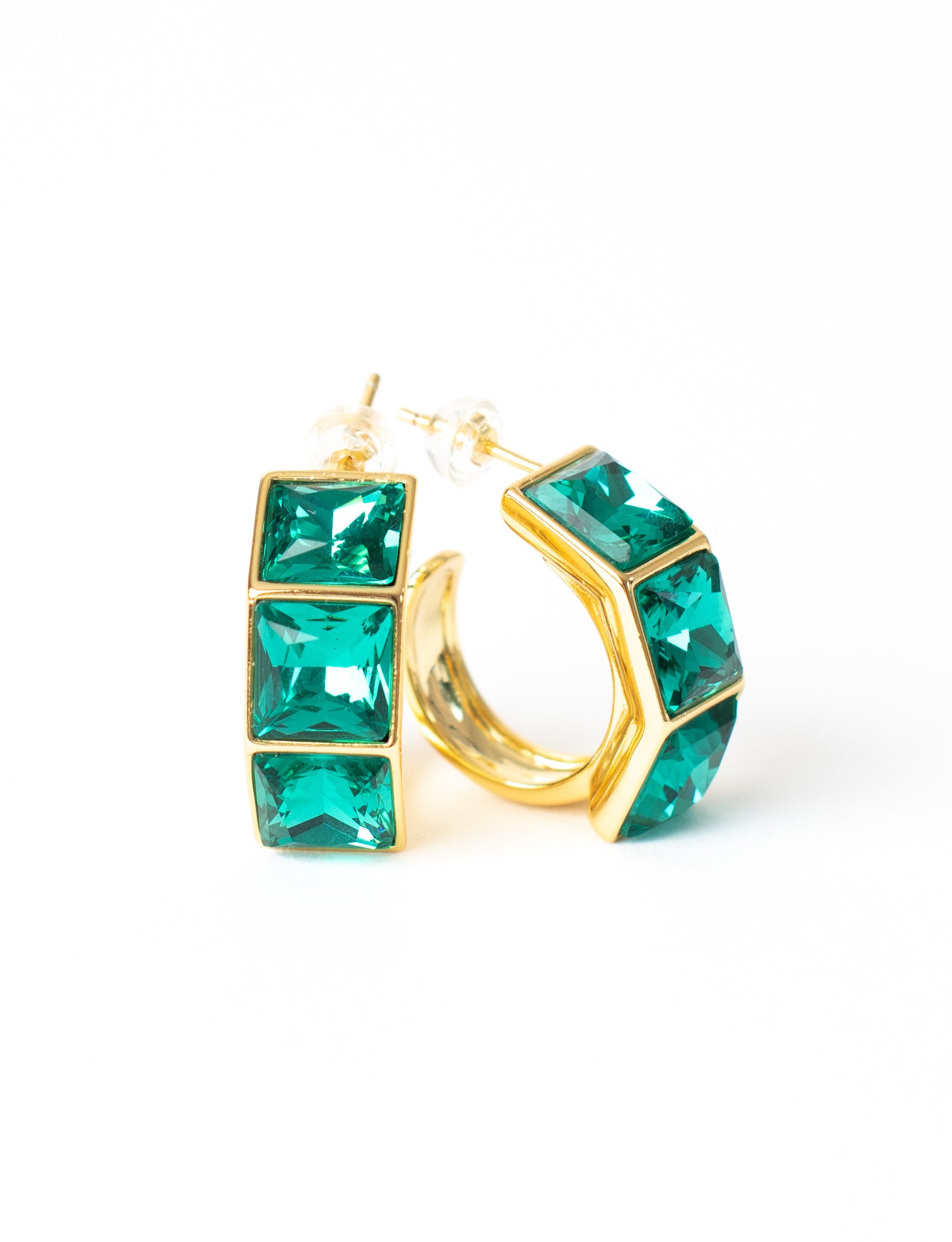 3-Stone Hoop Earrings in Emerald Green
In our emerald green color way!
Designed by our Founder for her bridal party to wear on her big day. This elegant 3 stone stunning earring will elevate any look as your best friends elegantly walk down the aisle. Sold per pair. 
Details: 14K Gold vermeil with 3 Swarovski Stones circling the hoop. Custom Short & Suite Bridal packaging with free shipping.