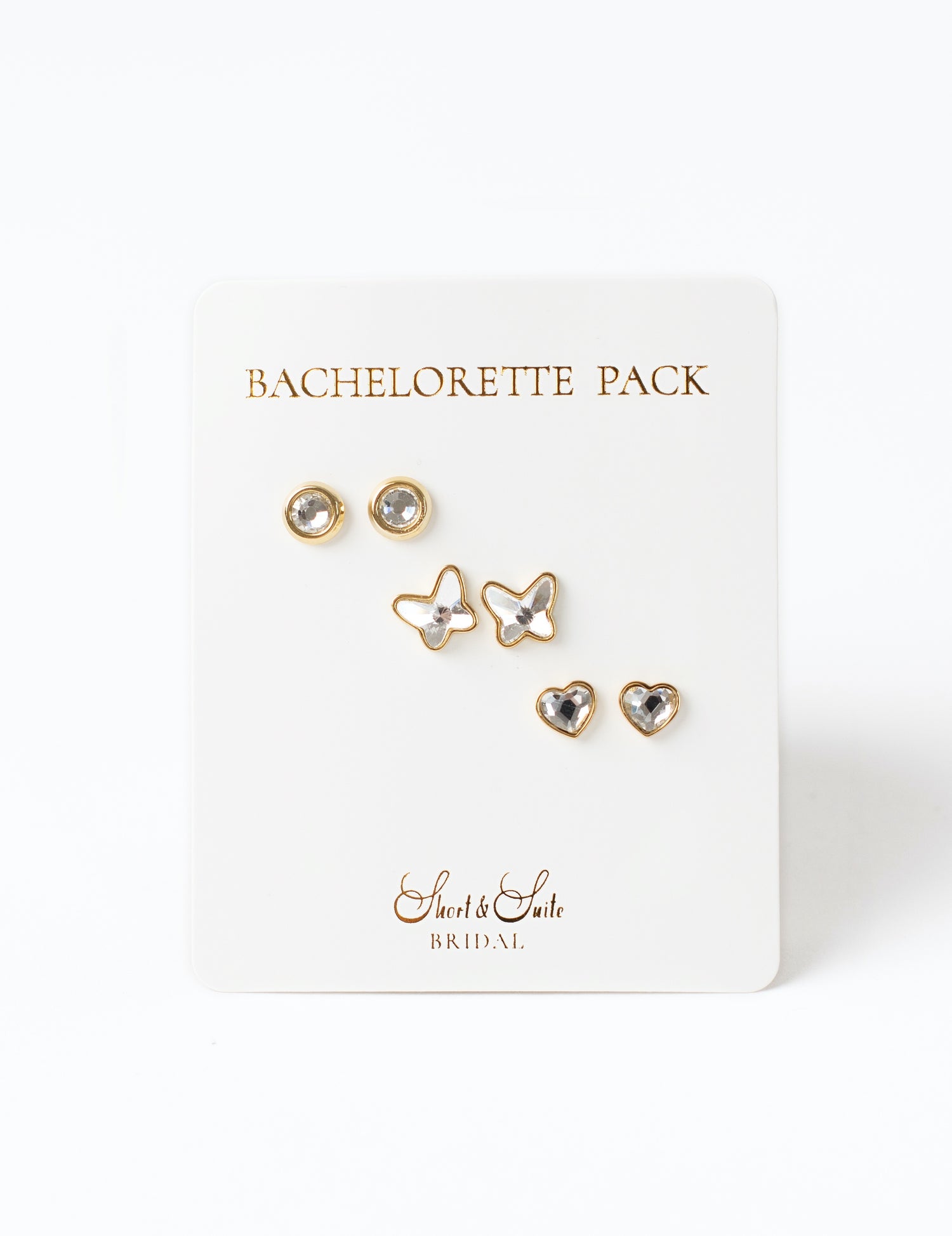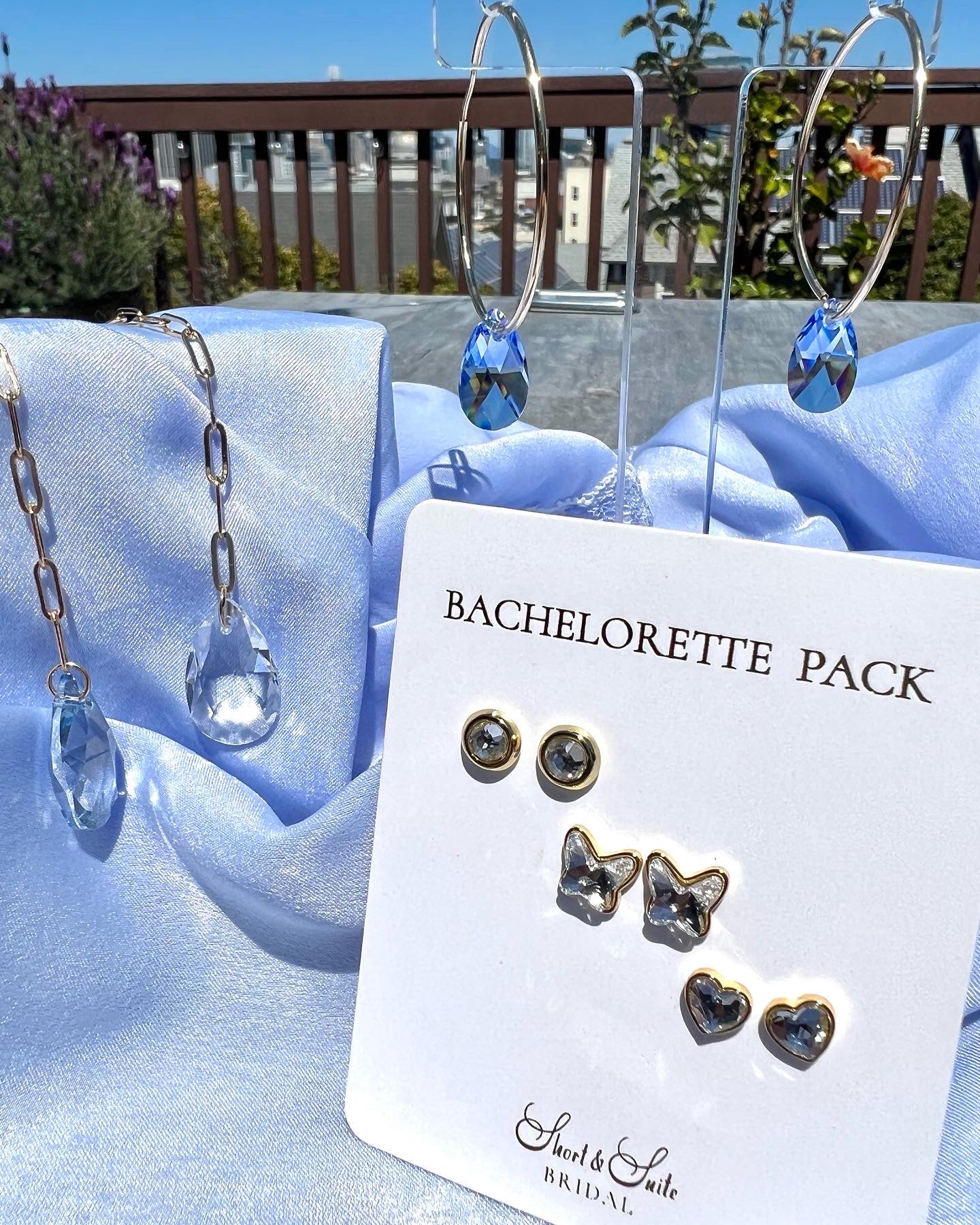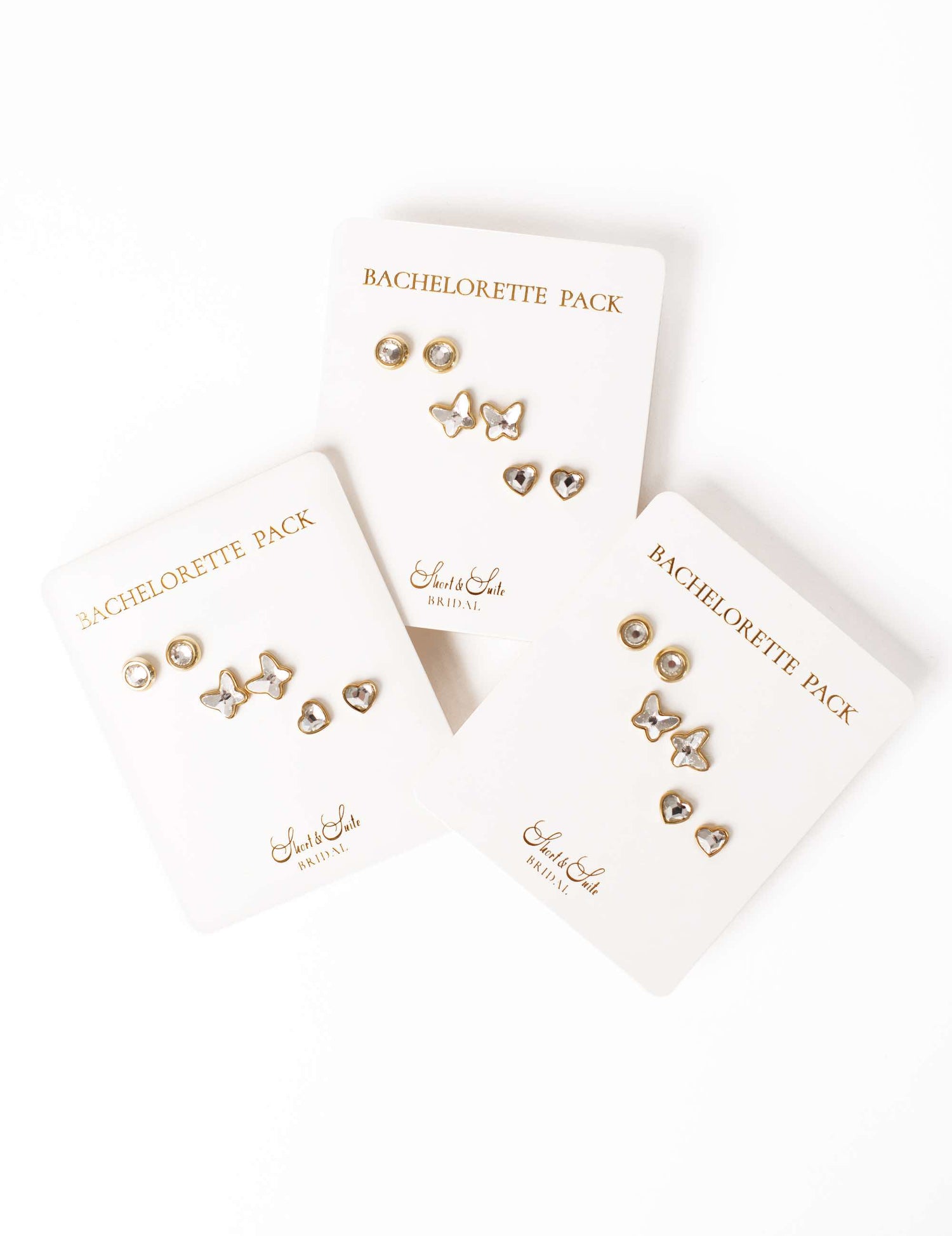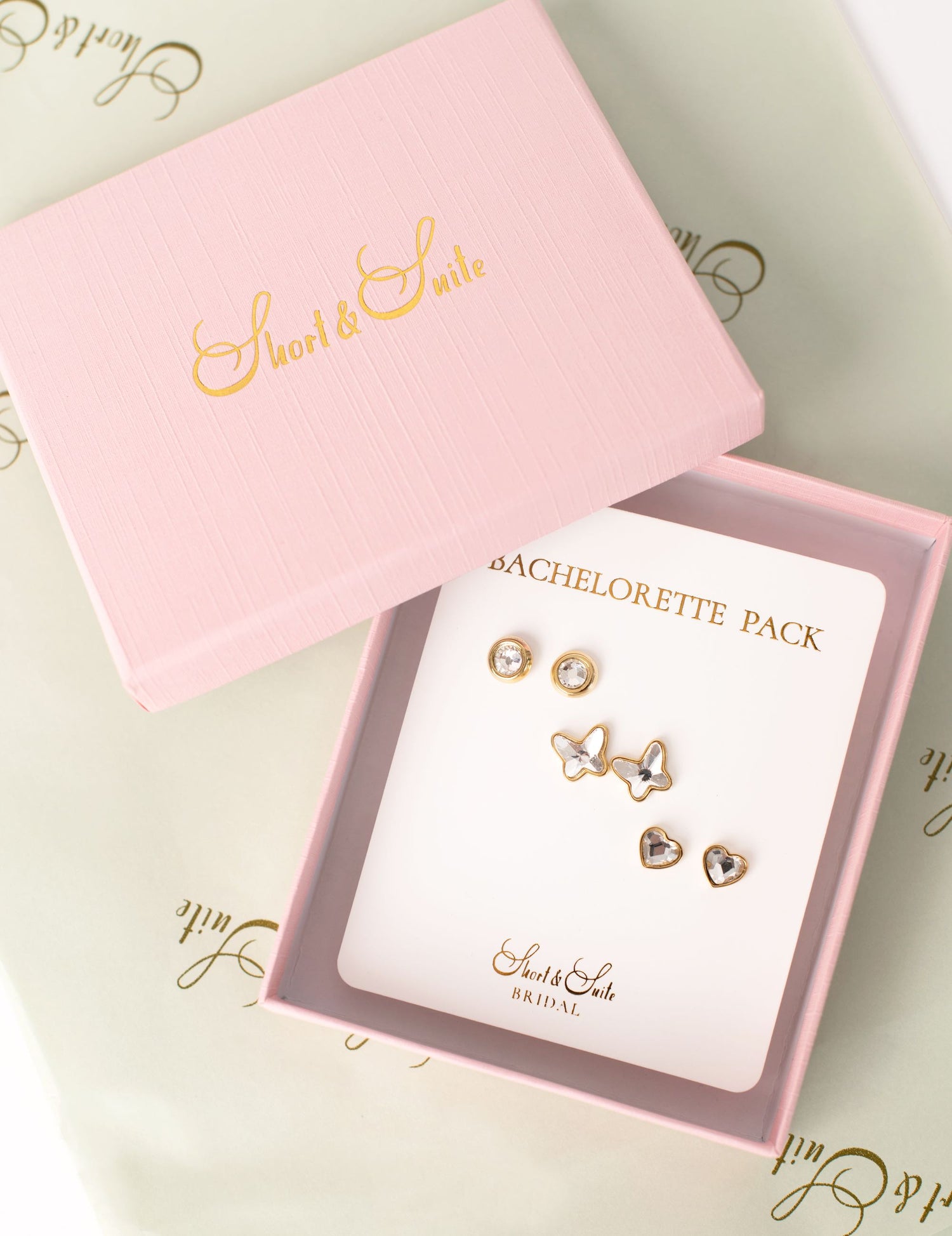 Crystal Stud Gold Earrings 3-Pack Bachelorette Pack
Introducing our Bachelorette Pack!
A pack of three pairs of our signature stud earrings in our Swarovski Crystal color way. Designed to be the perfect gift to give all your girls to celebrate you and your big day. Made to gift one Bachelorette Pack per bridesmaid as a gift. 
Details: Gold plated with Swarovski stones. One pack contains 3 sets of earrings. Includes custom box, tissue for wrapping, and free shipping.