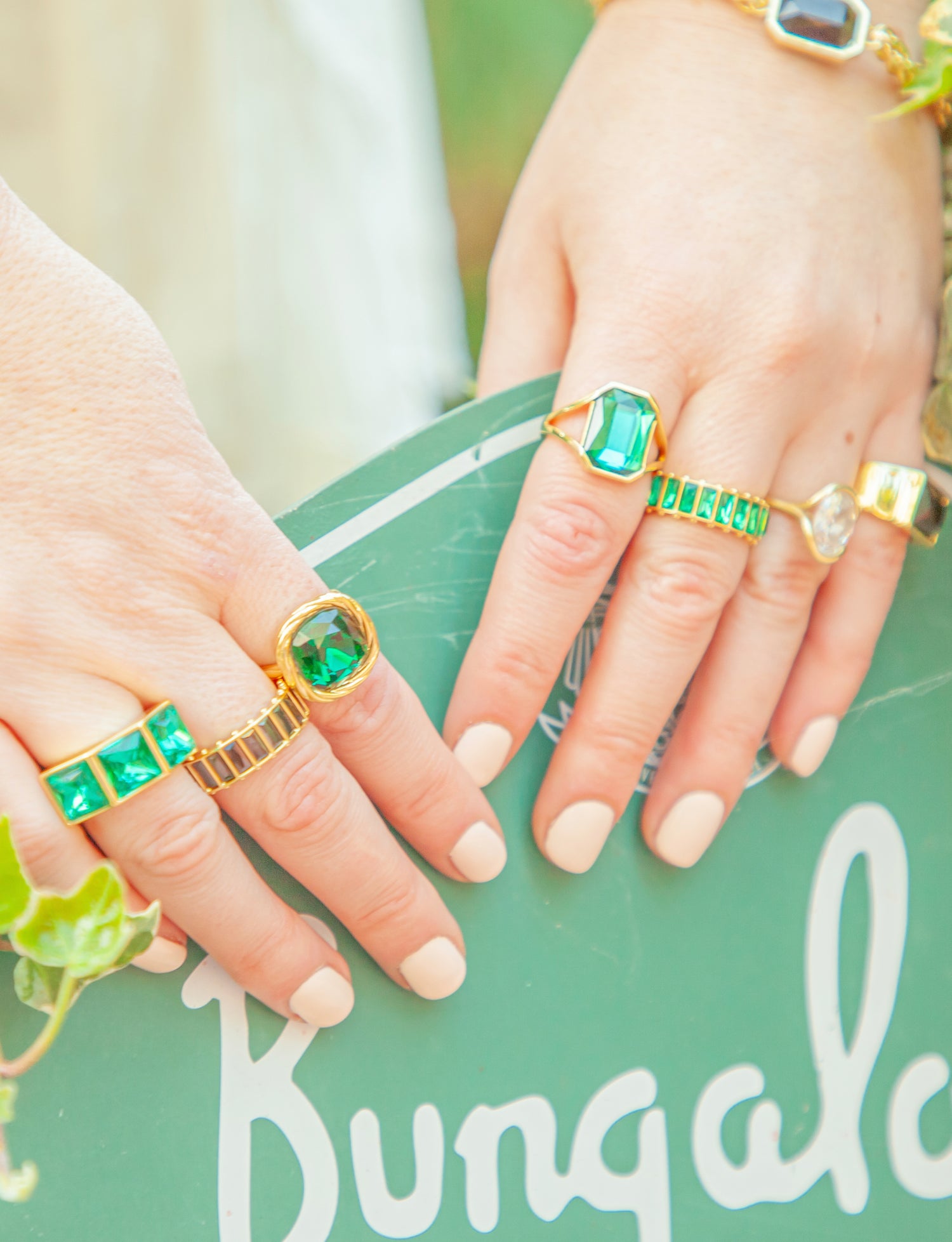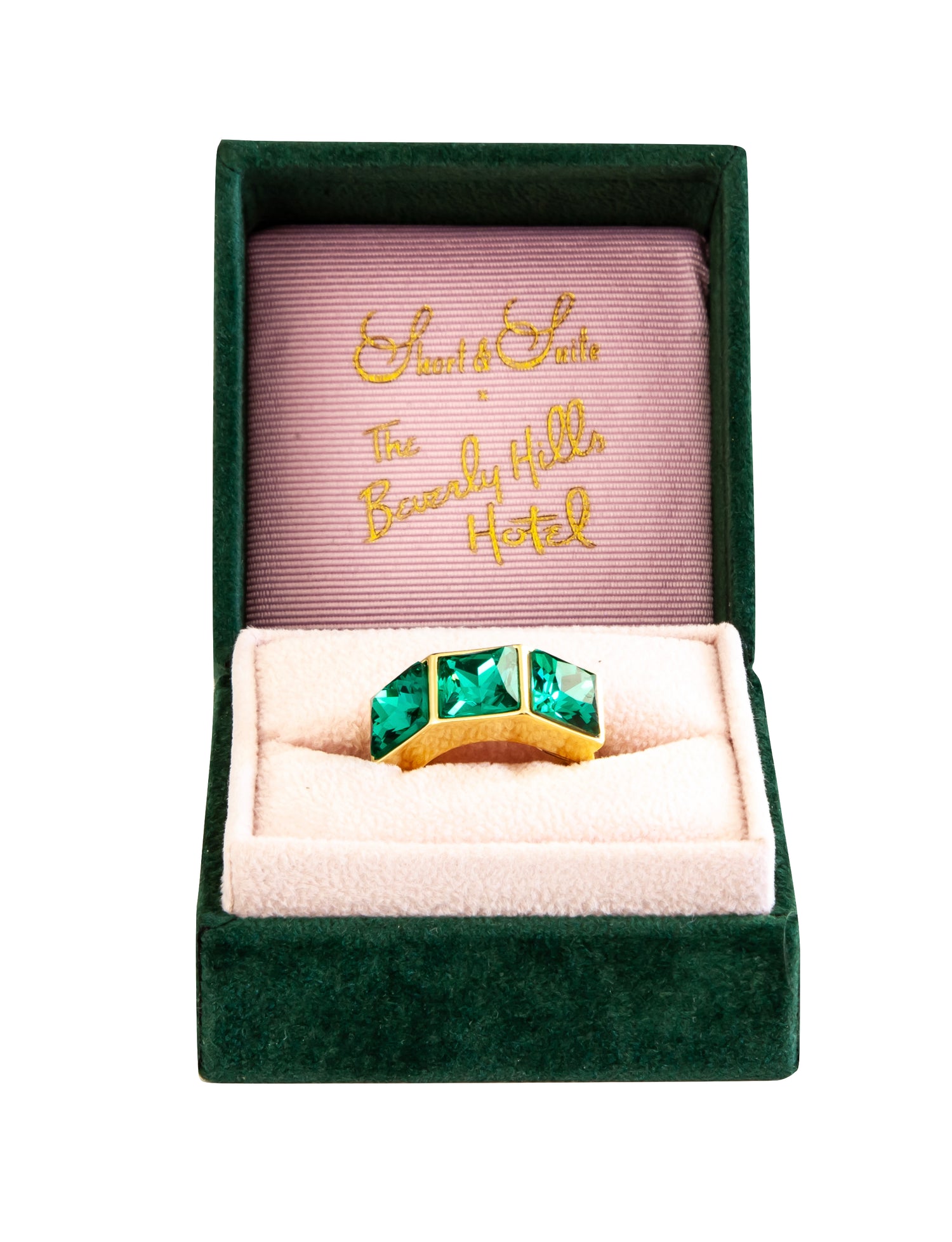 Emerald 3-Stone Ring
Three Stone Ring!
Designed exclusively for the Beverly Hills Hotel, this limited-edition piece draws inspiration from the iconic property, specifically from Frank Sinatra and Elizabeth Taylor's bungalows.
This Three Stone Chunky ring was designed after the iconic chandelier found in Elizabeth Taylor's Bungalow Suite...#5. This is a limited run and comes to you with all custom Beverly Hills Hotel packaging.