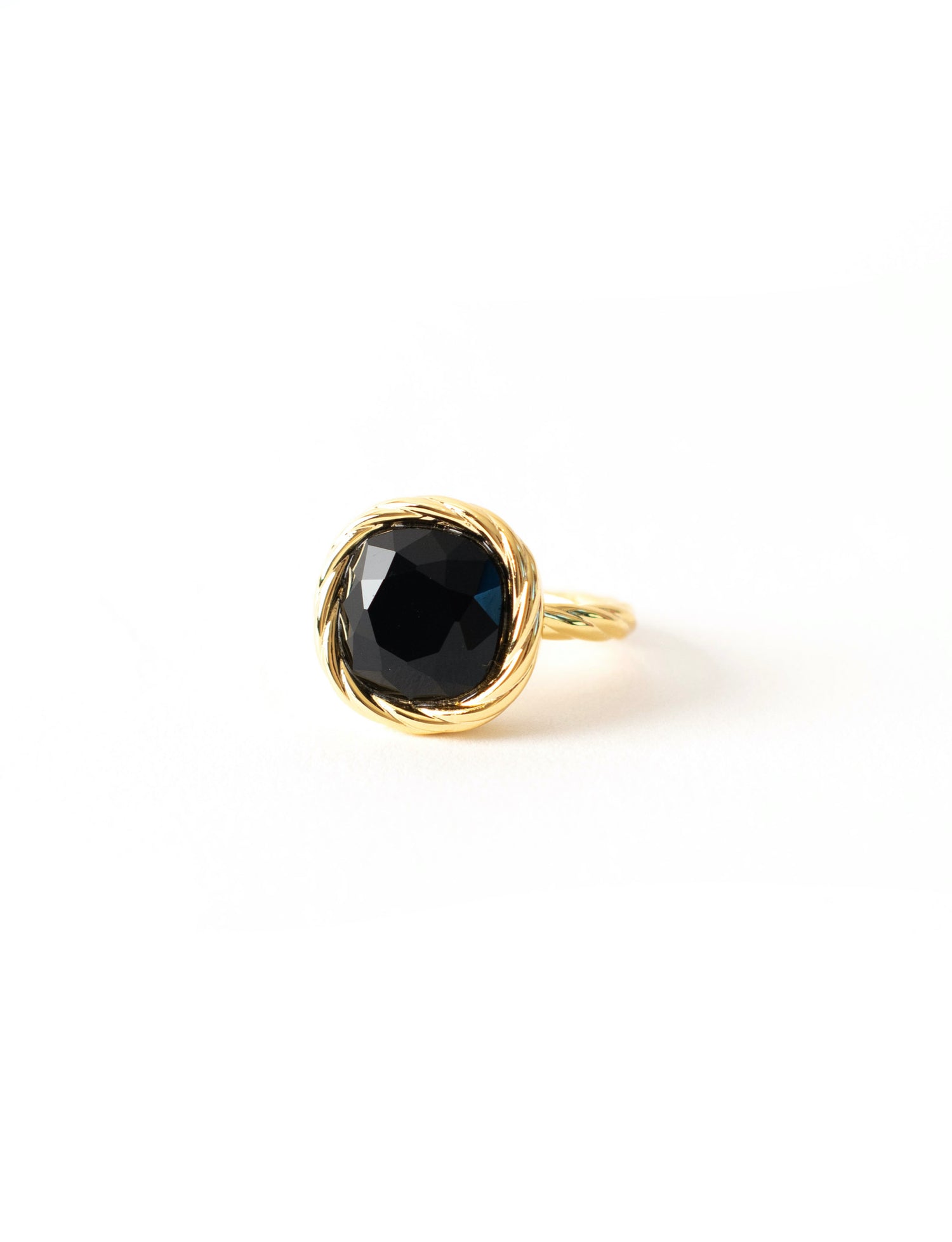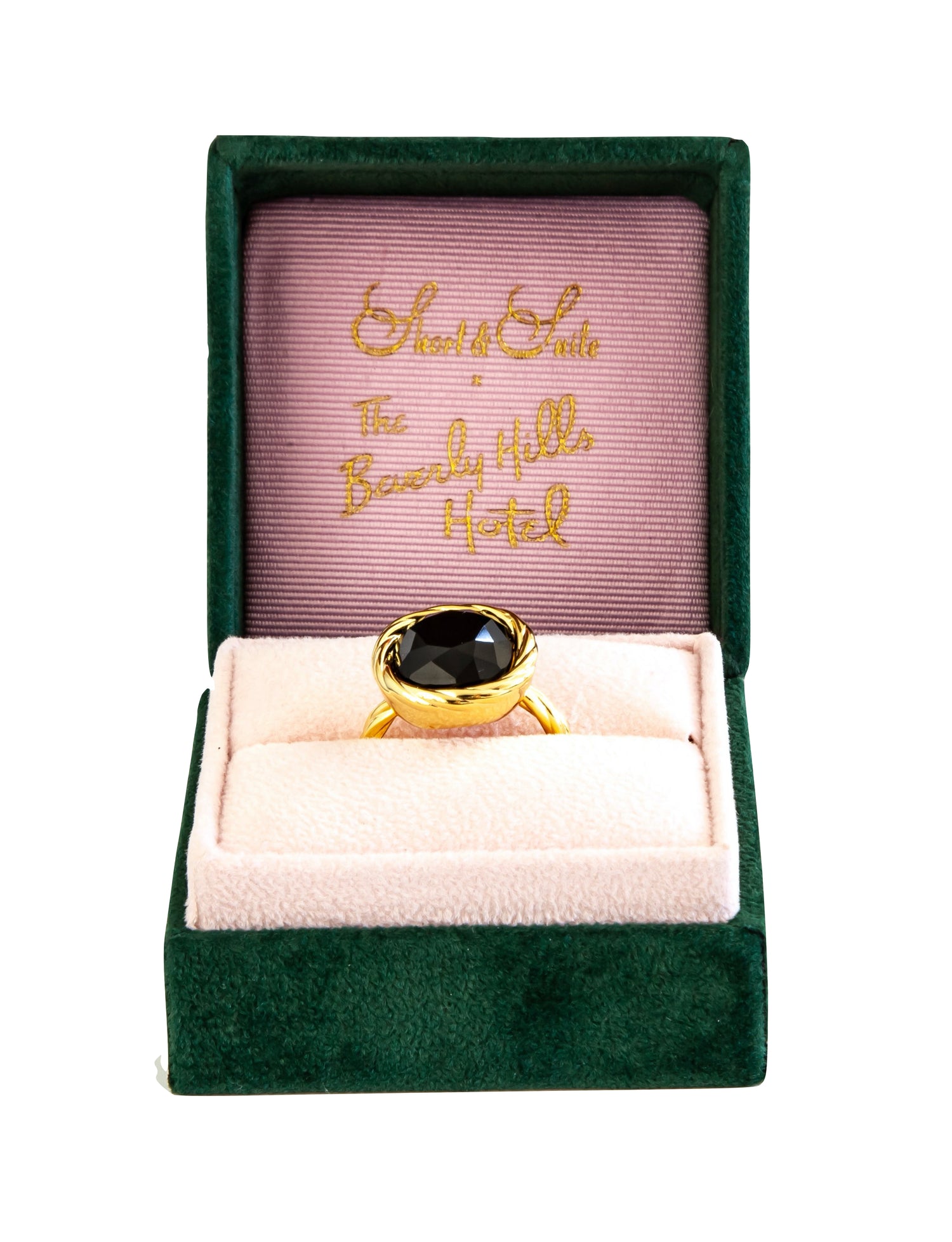 Black Stone Braided Ring
Designed exclusively for the Beverly Hills Hotel, this limited-edition piece draws inspiration from the iconic property, specifically from Frank Sinatra and Elizabeth Taylor's bungalows.
Braided ring with black stone exclusive color way for Beverly Hills Hotel. This is a limited run and comes to you with all custom Beverly Hills Hotel packaging.