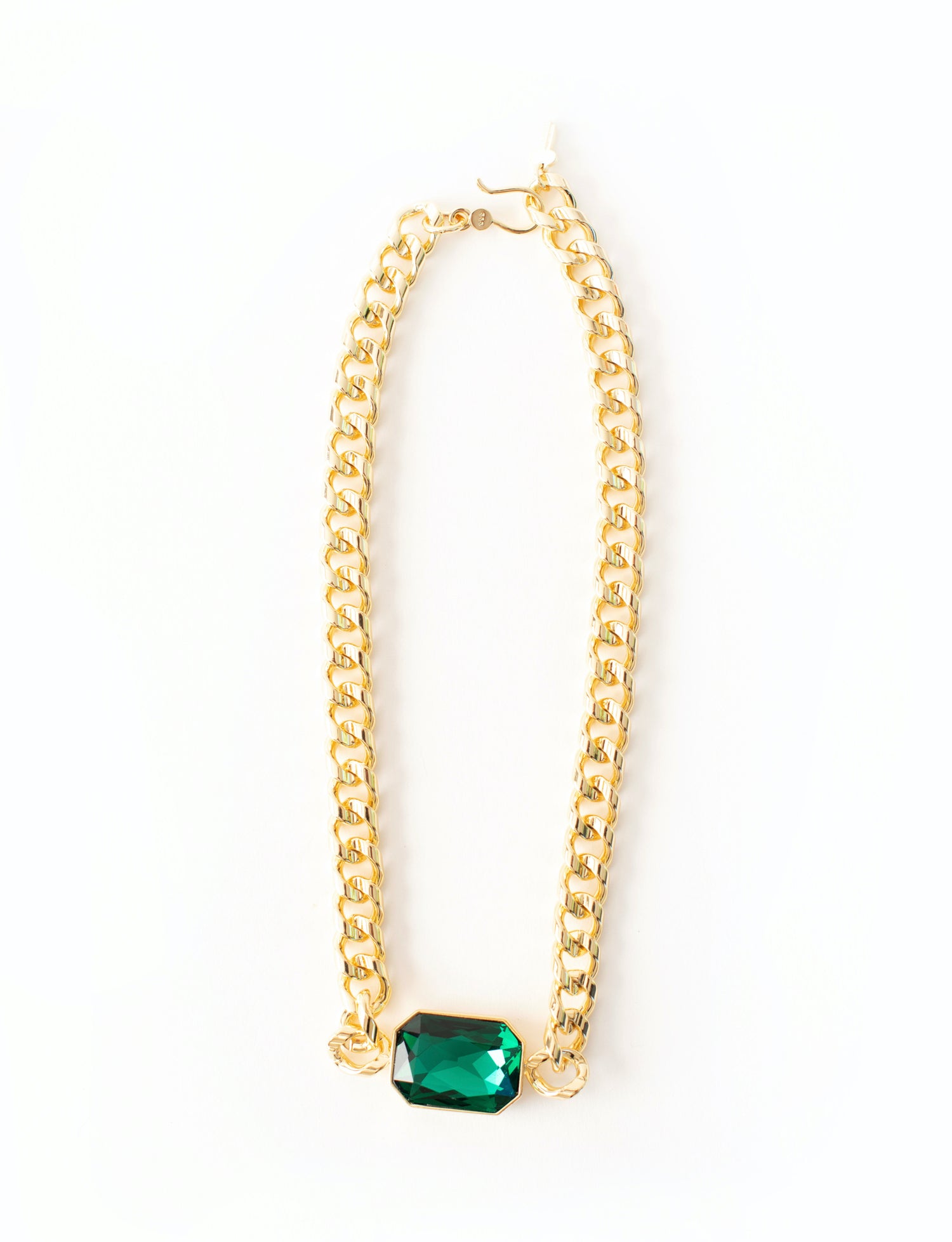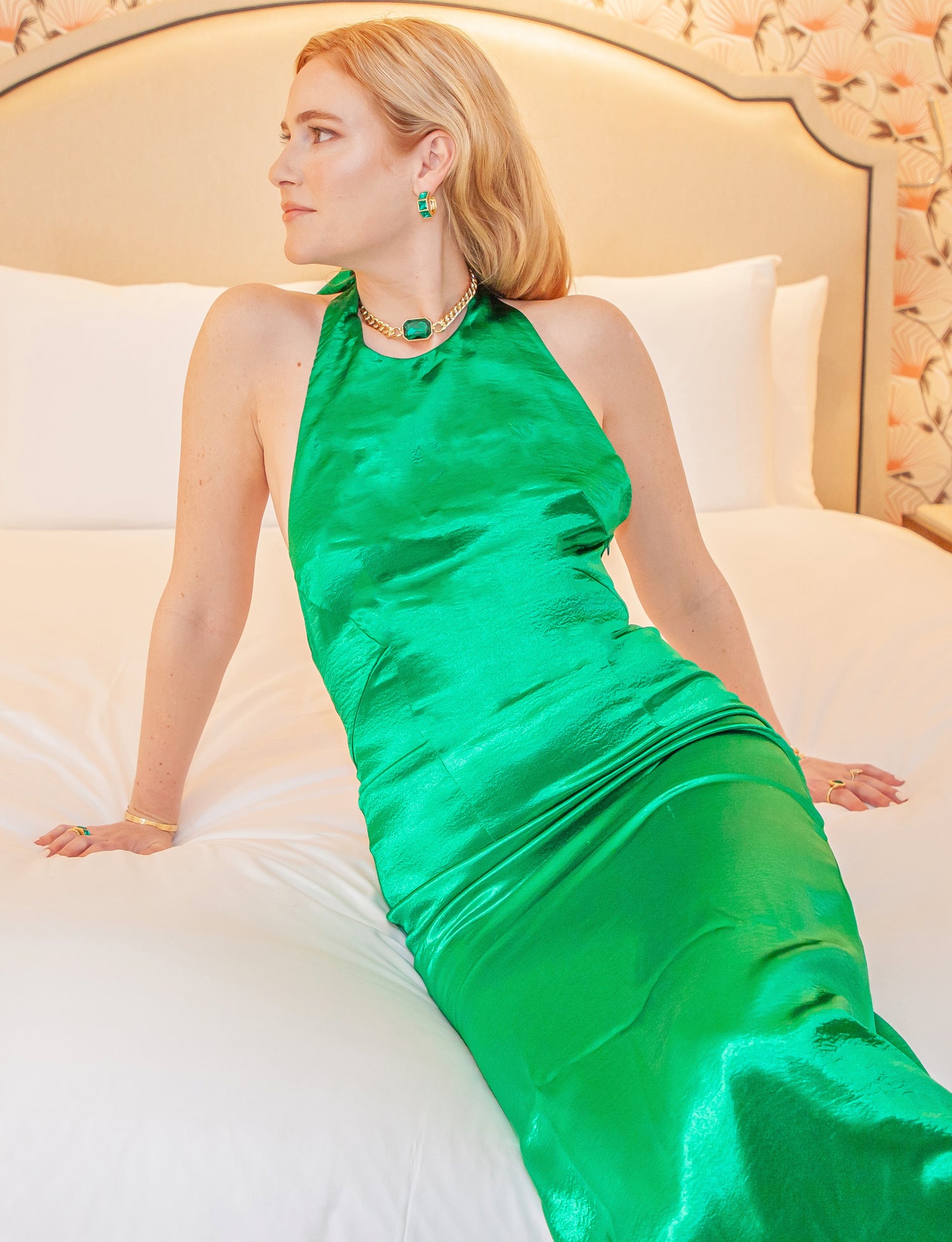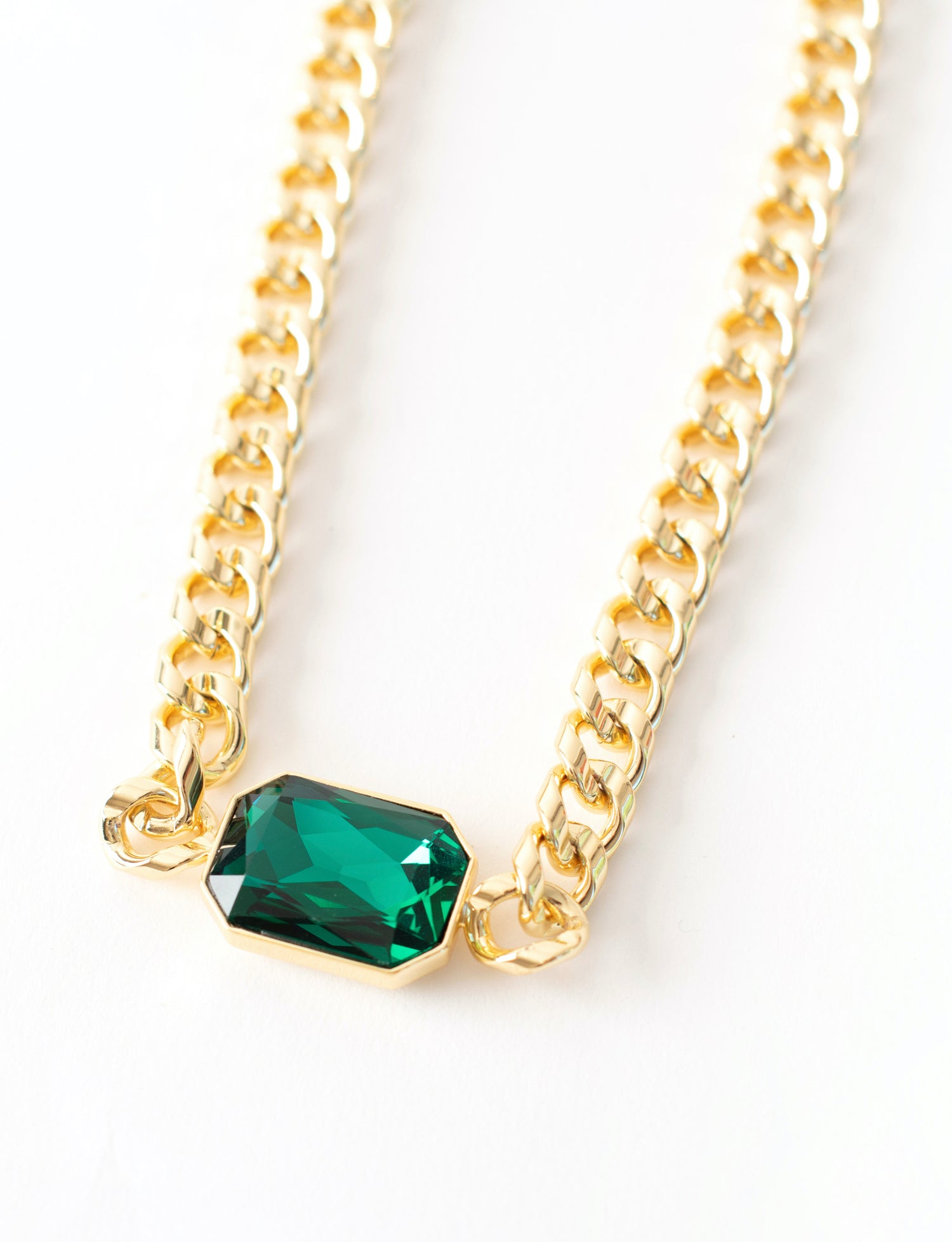 Green Large Stone Choker
Designed exclusively for the Beverly Hills Hotel, this limited-edition piece draws inspiration from the iconic property, specifically from Frank Sinatra and Elizabeth Taylor's bungalows.
Our classic choker with extra large emerald stone. This matches exactly what Elizabeth Taylor would wear. Adjustable- Wear tight as a choker or a long necklace. Gold plating over brass with custom black Swarovski stone. This is a limited run and comes to you with all custom Beverly Hills Hotel packaging.