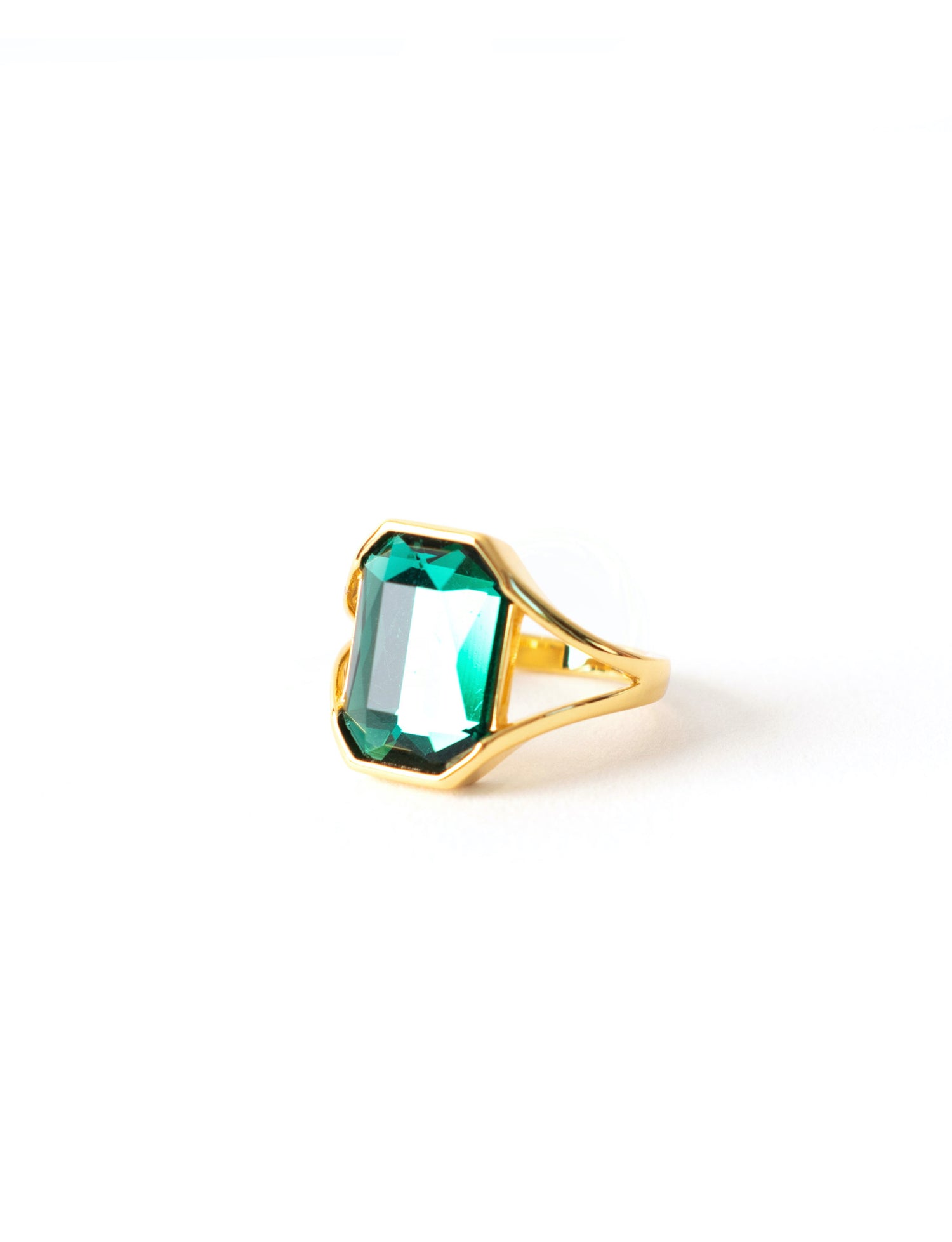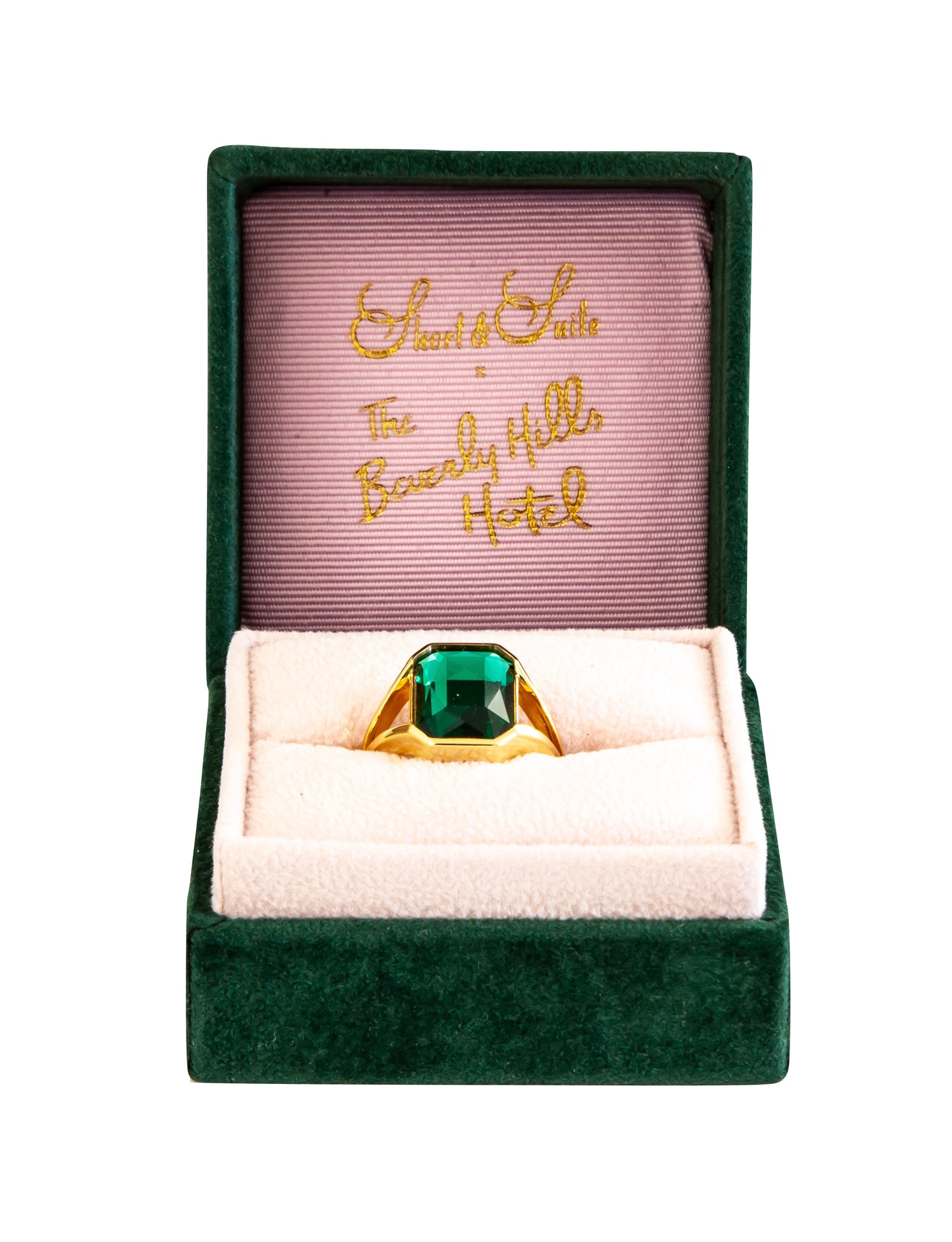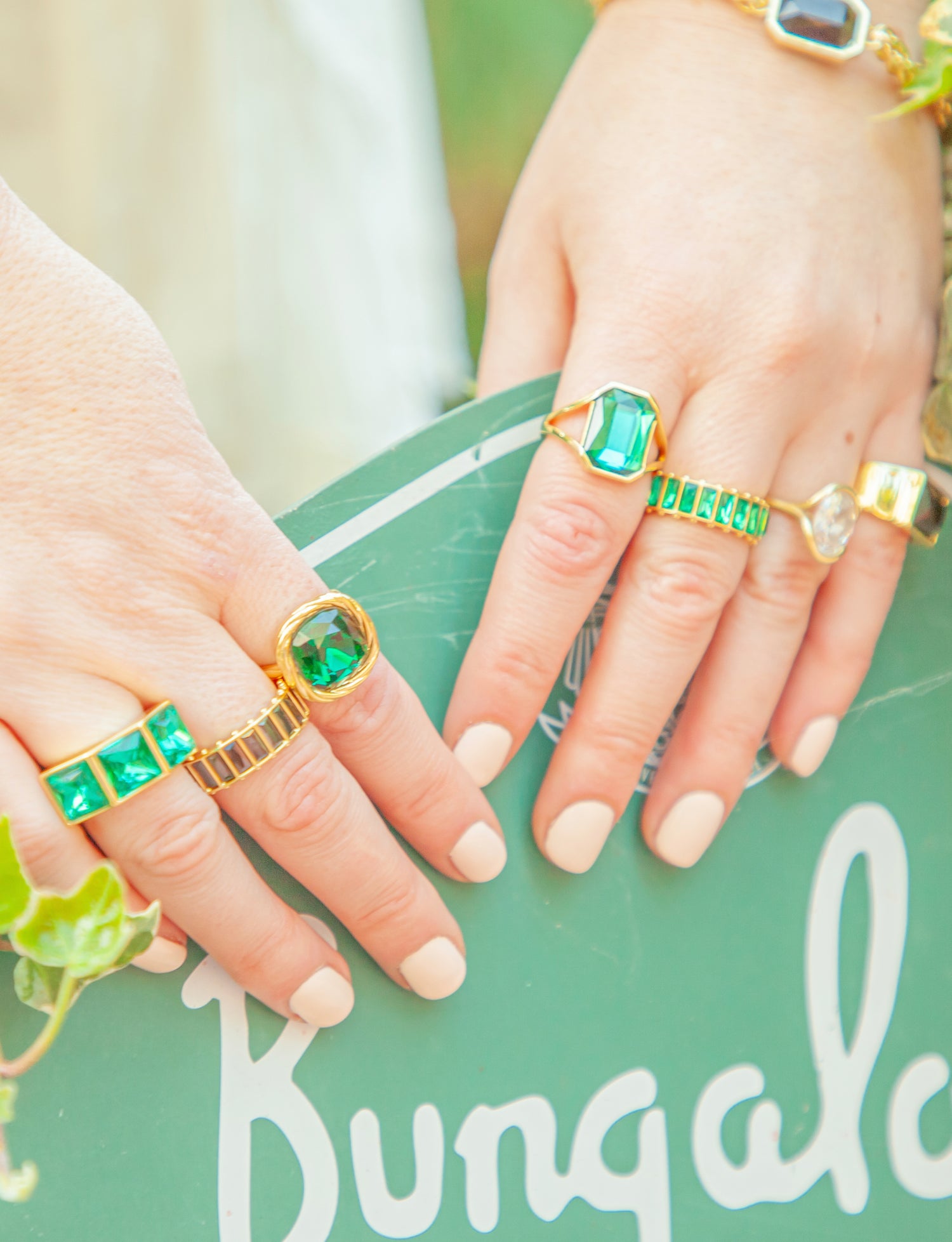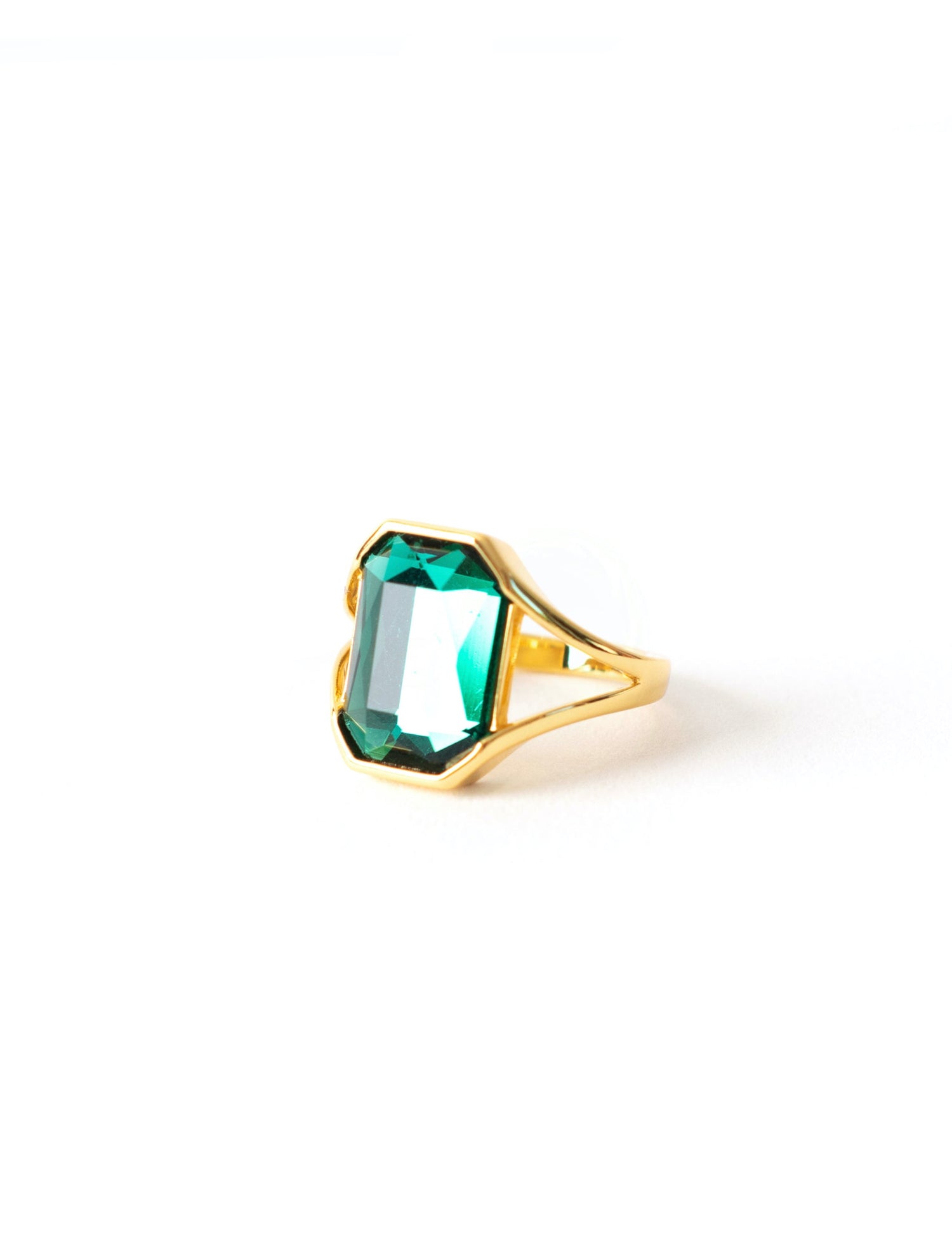 Emerald Square Stone Gold Ring
Designed exclusively for the Beverly Hills Hotel, this limited-edition piece draws inspiration from the iconic property, specifically from Frank Sinatra and Elizabeth Taylor's bungalows.
A classic Emerald Octagon ring that screams Elizabeth Taylor. 14k Gold plating over brass with custom Emerald Swarovski stone. This is a limited run and comes to you with all custom Beverly Hills Hotel packaging.